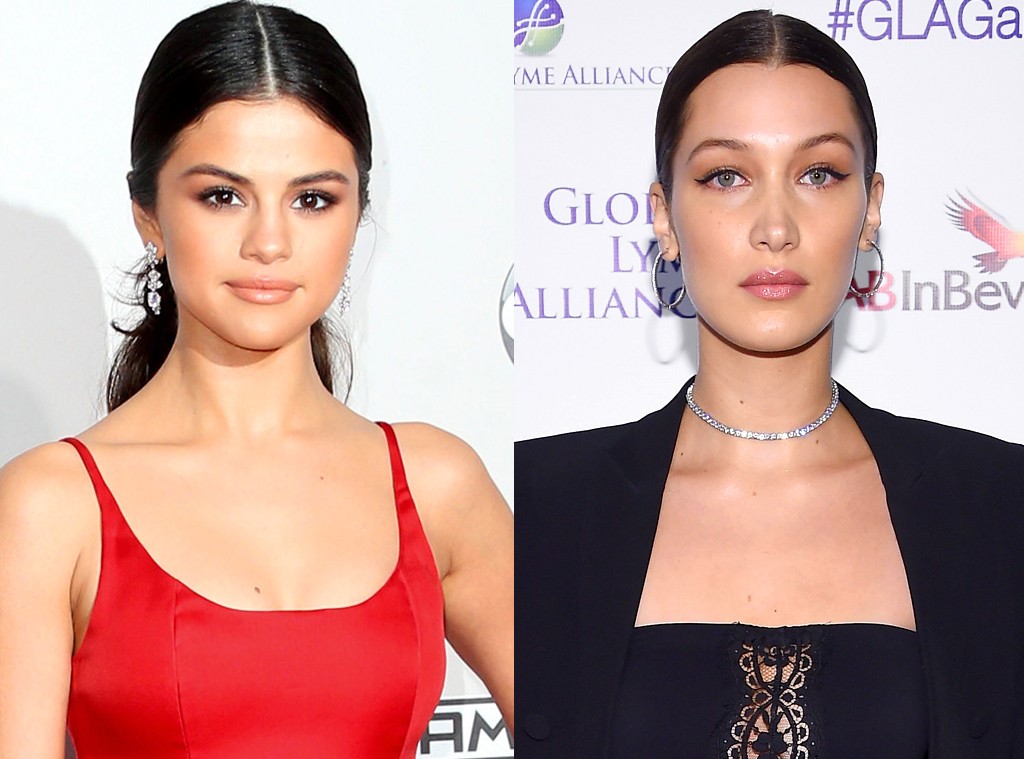 Selena Gomez was spotted kissing singer "The Weekend" and that didn't pass without reactions and the first one came from Bella Hadid, the ex-girlfriend of the singer.
Selena Gomez and "The Weekend" whose real name is Abel Tesfaye, were spotted kissing and holding hands in front of Giorgio Baldi restaurant in Santa Monica, California this Wednesday.
For many was the proof that "The Weeknd" and Selena Gomez are dating, and that the singer got over model Bella Hadid.
Still got the feelings for the Ex
"TheWeekend" and Bella Hadid were dating for a year and a half with some pauses. This wouldn't be different from other news if Selena Gomez weren't the best friend with Bella Hadid older sister Gigi.
The reaction quickly came as Hadid unfollowed Gomez on Instagram quickly after this news got to the media and became the main headline.
Bella Hadid didn't unfollow her ex, after showing that she clearly knows that he is with another girl.
On the other hand, Selena Gomez is still following Bella Hadid, and we are still not sure are these two going to become hostile towards each other.
Some speculations of reconciliation between "The Weekend" and Bella Hadid came out during December, when the supermodel was caught looking the picture of them two, where they were kissing. This was on her flight to Paris. Ex-partners worked together at Victoria Secret Fashion Show, where they were on the same stage.
Hadid told the E News that there is nothing awkward between them two at a time and that everything is OK.
She added that they are just two best friends and she was excited because of walking down the stage with him coming from the opposite direction.
Selena and depression
As for Selena Gomez, she's currently away from the main headlines of the media, as she wants peaceful surrounding because of her health problems with lupus, an autoimmune disorder.
She fell in depression and has problems with anxiety, which resulted in cancellation of all of her tours, in order for her to fight out with her current troubles.
Insiders told Hollywoodlife.com Gomez is currently happy and that she wants the world to know about her feelings for "The Weekend".
They also added that Gomez finds him very charming and charismatic and that she's very passionate about him.
On the other hand, "The Weekend" was reported to always had a thing for Selena Gomez but he didn't have any opportunity to express it.
"I don't mind" picture
Just a few hours after Bella Hadid unfollowed Gomez on Instagram, Selena put half-naked pictures of her, posing for the photographer.
This could be interpreted in many ways, but one of them is the most obvious. Selena Gomez didn't express any remorse or similar felling, instead, she was teasing her fans with this photos, stating that she don't mind about Hadid's reaction.